Recently an RV sold in Dubai for its asking price of $3.1 million. This hefty price tag put the RV on record as the world's most expensive RV ever sold.
But why would someone pay so much for an RV?
Well for starters, the outside of the record-setting RV is covered in gold. Also, the RV is a double-decker that has tons of amenities, including a pop-up rooftop terrace, fireplace, master bedroom, underfloor heating, self-cleaning technology, a top speed of 93 mph, and much more.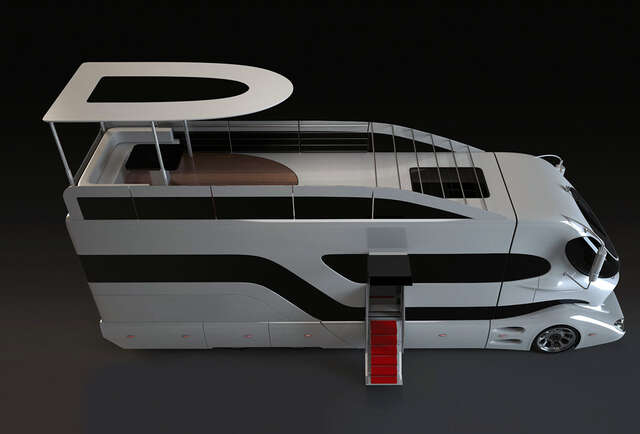 The RV may look like a weird prehistoric creature from the outside, but the interior is lavish and fit for a king. Take a look inside the the 40-foot-long eleMMent Palazzo, from Austrian company Marchi Mobile:
So if you'd like to travel with the family in style one day, you may want to start saving up now!